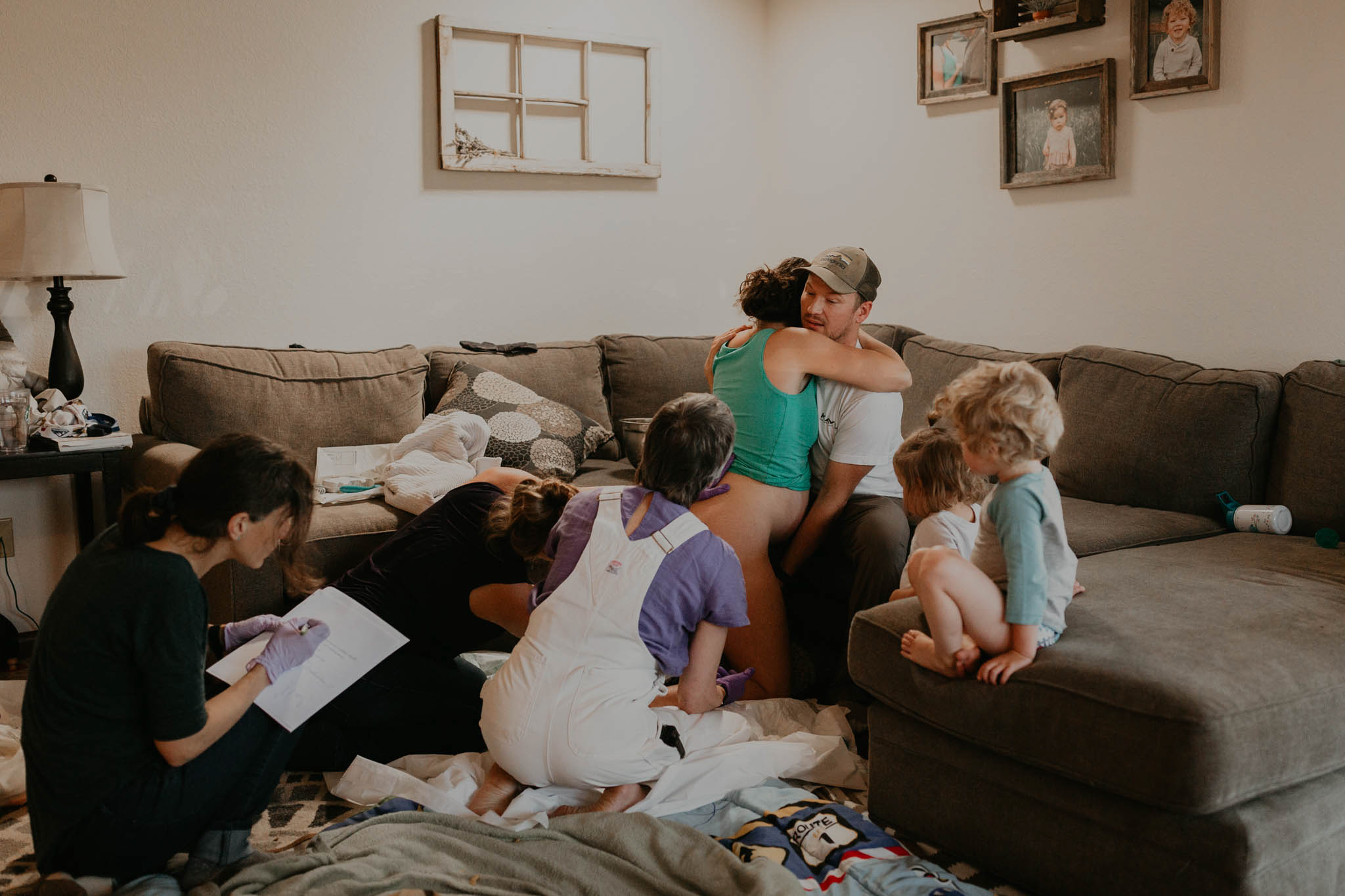 Sara Krebsbach Photography is not currently booking birth clients.
Thank you for considering me to photograph your upcoming birth! I am honored by the opportunity to document your family's story. I am deeply passionate about the birth process, and I promise to give 100% of my talent and capacity to tell your story. My intent is to capture your journey - your strength in labor, all the love that surrounds you, and the delivery of your baby into this world. I hope to provide you with a legacy of photographs to pass down to your children and their children for generations to come.
Birth and labor are unpredictable. The lighting may be dim, hours can be long, and planning what's going to happen can be difficult. Hiring a birth photographer frees up your support people and ensures that you get those important moments captured.
As a mother of three, I am sensitive to your needs because I understand that my role is to document quietly and unobtrusively. I shoot your labor and birth as they unfold in a photo-journalistic style. Having been on both sides of the birth process, I also understand which special moments you will want captured forever.
Birth photography is tough because there are no second chances, and that's one reason I love it. All photographers have specialties, and this is mine. I thrive under pressure and have the speed and technical skills to capture your moments as they happen, and to do so unobtrusively. I also know how to use my camera in low light to avoid bouncing flash during your labor. I have established relationships with midwives and doctors in our community, as well as doulas, birth educators, lactation consultants, and nursing staffs.
Photographic prints are an important part of what I do. I want you to be able to sit on your couch or cuddle with your new baby while flipping through beautiful, archival-quality prints. I want you to hang an oversized print in a place you'll walk by every day. I want you to feel proud when you're brought back to the day that you were the strongest and most loving person you have ever been. I want you to smile when you need a smile, to cry when you need to let it out, and to remember the beauty in that day when life feels overwhelming.
I am fully licensed and insured in the state of Washington and I'm a proud member of the International Association of Professional Birth Photographers. I will document this part of your journey with love, compassion, and emotion. If you feel the desire to tell your story, this is the one of the most powerful and authentic gifts to bestow upon your family.
"Some photographers take reality... and impose the domination of their own thought and spirit. Others come before reality more tenderly and a photograph to them is an instrument of love and revelation."
-Ansel Adams